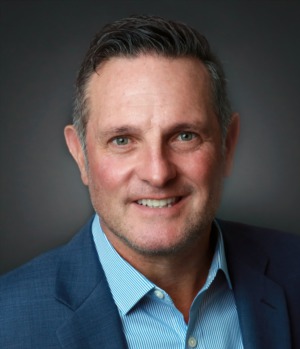 New Hampshire native Tom Gorski is a real estate expert when it comes to the state and the Seacoast Region. After climbing the sales award podium for the last four years at his previous firm, Tom joins Duston Leddy to offer his expertise on the region and to continue his track record of delivering exceptional service and client satisfaction.  
As a Business Management alumnus from the University of New Hampshire and a CMSU licensed real estate agent, Tom has worked for Bean Group and Berkshire Hathaway in New Hampshire, bringing unmatched knowledge to clients buying and selling homes in the area. A life-long resident of Exeter himself, his years of experience leading clients on the journey to become homeowners in the area equips him with a breadth of insight and perspective as he is motivated to share all that the area has to offer. 
Tom prides himself on his thorough approach to the process and his focus on client success. As an expert on all aspects of the real estate market, he is in-depth with his information and does his research. As a partner to his clients, he makes himself available to answer questions as quickly as possible, and compiles information to help buyers and sellers so that the process is as smooth and understandable as possible. Bringing these tools to Duston Leddy, Tom will work hand in hand with the top professionals in the Seacoast region who share his focus on hard work, extraordinary service, and client engagement. 
With several distinctions in his career thus far, Tom is notably the Top Agent Award Winner for the first half of 2021 from Homesnap Pro Agents, nationwide. Additionally, he is a licensed member of the National Association of Realtors and the New Hampshire Association of Realtors, as well as a member of the Seacoast Board of Realtors.
Testimonials
"We loved working with Tom! He is always organized, on it and available whenever you need! You can't go wrong with his knowledge and expertise. Thanks for helping us find our home Tom!!"
Alex & Amira Batista Exeter, NH
"Tom was there for us every step of the way and made sure the process went smooth from start to finish. This is my second time working with Tom and will definitely work with him again. Top notch realtor. Highly recommended."
Peter Georges Exeter, NH
"Tom Gorski is a true professional that cares about his clients. Tom is extremely knowledgeable about the real estate buying and selling process and is able to benefit his clients from his years of experience. Tom's strategic and thoughtful approach, as well as his attention to details (you never have to ask Tom anything more than once) throughout the process was a difference maker. I would not hesitate to work with Tom in the future and I highly recommend his professional services as a realtor! Tom is the man!"
Ken Money Stratham, NH
"I have never had such an experienced real estate agent that is attentive to every detail like Tom. He was always there to return your calls within a reasonable time. Extremely knowledgeable in every aspect of the real estate market. Very personable and assuring throughout my purchase!!!! I wouldn't hire him once...,I would hire him ten times over!"
Scott Batchelder Fremont, NH
"I have been buying and selling real estate on the NewHampshire Seacoast for 35 years and Tom is by far the most knowledgeable and professional realtor I have ever worked with. If you are looking to buy or sell Tom will find a way to make it happen."
Mike Decristofaro Portsmouth, NH
More Testimonials
Pending 5A Annika Lee Dr
Epping, NH 03042