Stephen Oates
Associate Broker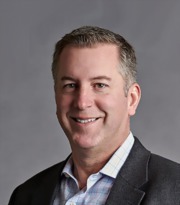 Steve grew up in a mid size town in Western Massachusetts. As a kid he used to visit the New Hampshire Beaches and vacation in Maine. This was his early introduction to this wonderful area.
After finishing with school Steve did some moving around, living in San Diego, CA, Tempe, AZ, Burlington, VT, and a few other areas around New England. Once settling down, Steve spent over 12 years in restaurant management and at one point owning his own pub. It was inevitable Steve would follow his true passion into real estate and in 2007 Steve obtained his MA License, a few years later his MA Brokers License, then his NH Associate License, and finally his ME Associate License. 
Steve spent a few years living in Newburyport, MA before making his way into Portsmouth and has called the NH Seacoast home for over decade. 
Steve is a member of the Seacoast Board of Realtors, Greater Newburyport Board, York County Board, Massachusettes Board, and the National Association of Realtors. 
Sold on 10/14/2022 205 207 Raleigh Way
Portsmouth, NH 03801
Sold on 6/28/2022 77 Hanover St #6
Portsmouth, NH 03801