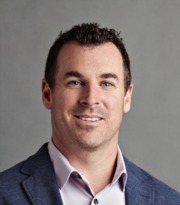 I've lived in the Seacoast area for the last 36 years and I am grateful for it every day.  My family and I currently reside in Stratham, NH. The Seacoast is home and a place I never plan on leaving.  Whether it is buying or selling my objective is to bring to the table the enthusiasm and love I have for this area in order to achieve my client's goals. I have an extensive background in sales from running restaurants and car dealerships to my true passion - real estate. Whether you are buying or selling, I am just a call/text away! 
Testimonials
Chris is a jewel to work with. He is responsive, flexible, helpful and knowledgeable. We are new to NH so his skills really helped us to choose wisely & timely given we had to move quickly. Chris provides kind advice but is never pushy. He helped us to land in the ideal spot and continued to assist as we settled into the new place. My husband and I would highly recommend Chis!
Meg Bell - Portsmouth, NH
Chris was an absolute pleasure to work with. In this modern age, I loved that he was quick to respond to all my texts day or night, weekday and weekend. Our search and closing took five months and he was there every step of the way. We truly appreciated that he also lined us up with our lender and inspector and all the other people involved with buying a house - who were also great to work with. Our most favorite was that he was local, we moved from NYC recently and helped us navigate through a new state and buying our first home!
Mary Sivongsa - Rochester, NH
Chris is everything you want in real estate agent. Knowledgeable, helpful and extremely responsive. He made our purchase a breeze, always keeping us up to date throughout the entire process. Even after closing, he has continued to be an invaluable resource. Cannot recommend highly enough!
Jon Mason - Barrington, NH
Chris Gibbs exemplified what a real estate Agent should be. He was easy to work with, knowledgeable and responsive without being overbearing. He was on top of the issues as they arose, always willing to assist and he never dropped the ball. He immediately responded to texts and calls. Chis was the glue that made our purchase happen. It was a pleasure to work with him !
Deb Parks - Dover, NH
Chris was a huge help in purchasing my first home. He walked me through the whole process, answered all my questions, always responded in a timely manner, and helped move the process along as smoothly as possible from the first showing all the way up through closing. He really knows his stuff when it comes to real estate, I wouldn't have been able to do it without him. I'd definitely recommend him!
Will Foley - Stratham, NH
More Testimonials